Stillbon Lead Extractor Tool
Complete Guide: How to Use Stillbon Lead Extractor Tool
Step 1: Download and Install Stillbon Lead Extractor Software in Your PC.
Step 2: Open Your Stillbon Lead Extractor Tool and click on Seach Settings option.
Step 3: Now, You need to enter and fill up few details to search your query.
Enter Keywords: Here, You Need to Enter Your Desired Keywords for Your Query.

Choose Location: Click on Countries/States/Cities/Places button to Add Your Location.

Mark Checkbox for Display Emails in Search.

Click on Save and then Finish button.
Step 4: In few seconds, the tool starts to extract all important details related to query.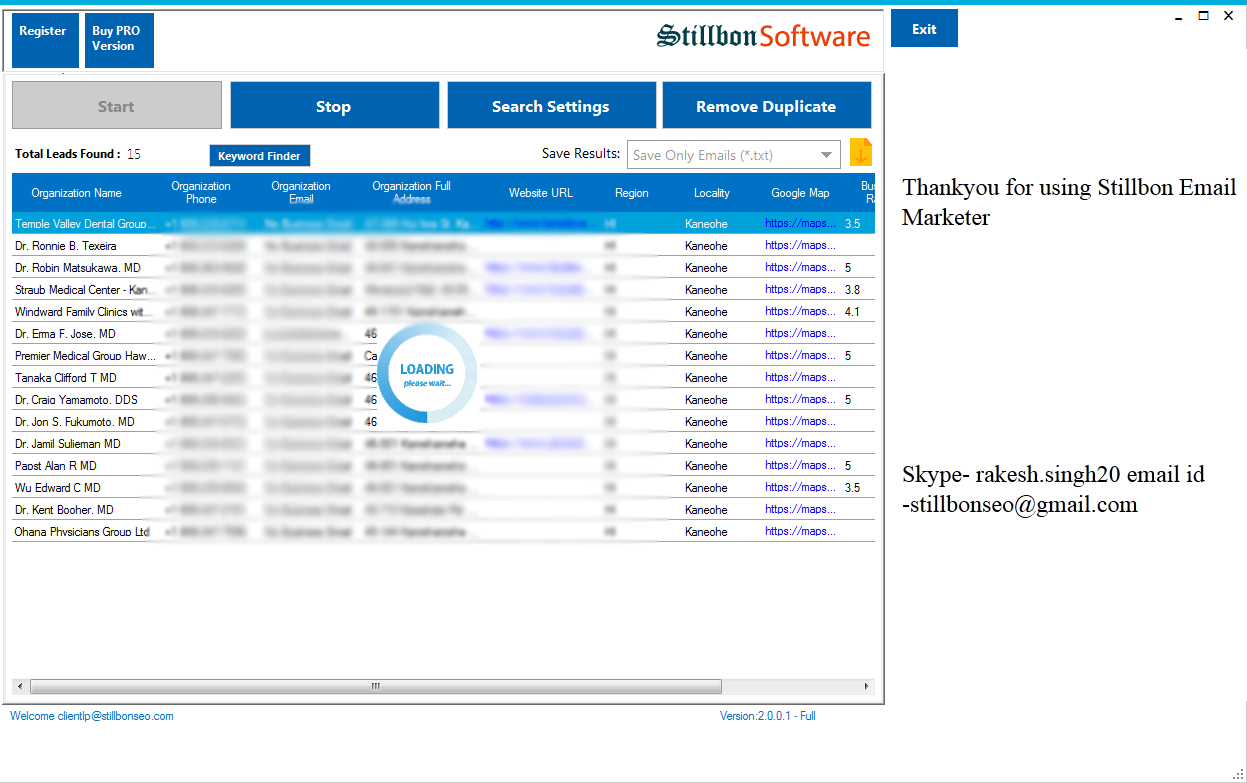 Step 5: Now, you can Download the report by using multiple saving options i.e. Save Only Emails (*.txt), CSV File(*.csv), Text(Comma Delimited)(*.txt), Excel Workbook(*.xlsx), Excel Workbook(*.xls), CSV(Comma Delimited)(*.csv), Open Document(*.odc)
Step 6: Click on Download Icon to Save Extracted Data.